Tickets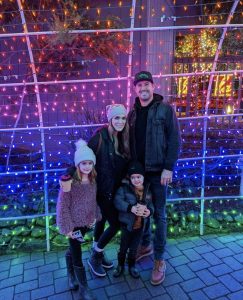 Depending on the night, buy tickets for just $15 – $25. We highly encourage you to pre-purchase tickets as prices increase by $10 at the door, if available. Tickets sell out quickly on weekends, and pre-purchasing is the only way to attain admission on those nights.
Pre-sales end at 5pm | Children 10 & under are free and do not require a ticket.  
Please check our event calendar for nightly entertainment.
'Hotel Guest Only Nights'
Closed to Public, Open to Hotel Guest Only
Looking for a more intimate experience? The event will be open to hotel guests only on Nov. 29-30, Dec. 6-7, 13-14, and Dec. 26 – Jan. 1. 
Booking a hotel room on a Hotel Guest Only night is a great opportunity to enjoy all 2 million lights with no crowds! On these nights, the following event attractions will be closed so that staff and vendors can spend time with their families: live music, train, Santa, Biergarten, most food vendors and most retail vendors. But don't worry, we'll still have a handful of our favorite sweets and drinks available! Did we mention you'll enjoy the event with no crowds? 
Please view our event calendar for more details.
Gates open at 5pm and close at 8:30pm each night of the Market. Please allow 2-3 hours to view the Market and Lights. There is no entry after 8:30pm so please arrive early. The Market and the Lights close at 9:00pm each night of the Market.
There are no refunds or exchanges for purchased tickets. Event tickets are only valid for 1 entry for the date on the ticket. Can not be combined with any other offers. The event is open rain or shine, most dates from November 26 – December 23, 2021. All bags are subject to search. No guns or knives are allowed at the event.
By entering the Cambria Christmas Market, you grant our event the right to film, video or photograph you for any purpose whatsoever, without payment or compensation of any kind. In the event of mechanical failure or severe weather, we may close any of our attractions or the entire event without notice.