Santa
Photos with Santa are available every night of the Market from 5:30 PM – 8:30 PM, for $5
A portion of the money raised will go to H.A.R.T. Animal Rescue.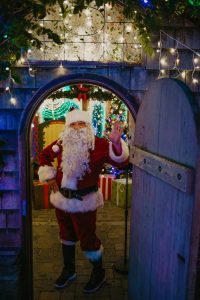 H.A.R.T. Animal Rescue is "committed to ensuring quality of life to all living creatures, both feral and domestic."
H.A.R.T. is a volunteer service organization and no-kill shelter with a threefold mission:
-Rescuing and caring for kittens and cats in need;
-Placing cats and kittens in permanent caring homes; and
-Reducing feline overpopulation with an active spay/neuter program for H.A.R.T.'s felines and a trap-neuter-return (TNR) program for feral cats.
HART is a 501(c)(3) non-profit organization (Federal ID 77-0018508) established in February 1983.