Parking
We offer 3 complimentary parking lots with shuttles to the event.
The shuttle lots open at 4:30 pm with the first shuttle arriving at 4:45pm. There will be shuttles throughout the event with the last one leaving the parking lots at 8:15pm. Strollers are allowed on the shuttle. Pets are NOT allowed on the shuttles.
Shuttle Lot #1:
Coast Union High School
2950 Santa Rosa Creek Road
Shuttle Pick Up Location #2:
East Village
Pick up at Burton Dr. & Center St.
Shuttle Lot #3:
West Village
266 West Main St.
Parking at Cambria Pines Lodge is reserved for hotel guests.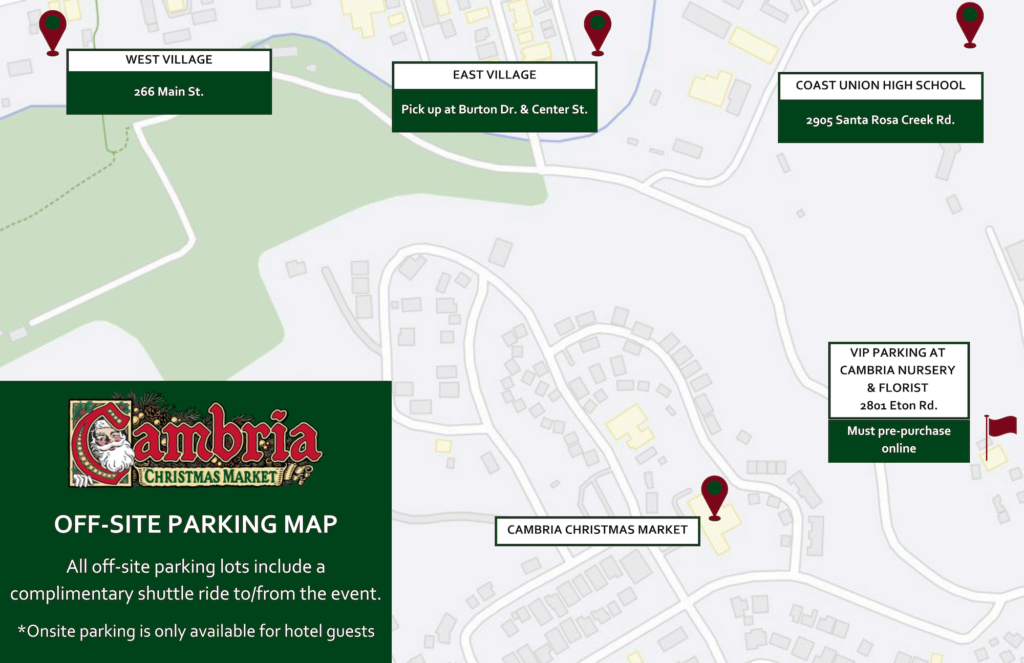 Book an Overnight Stay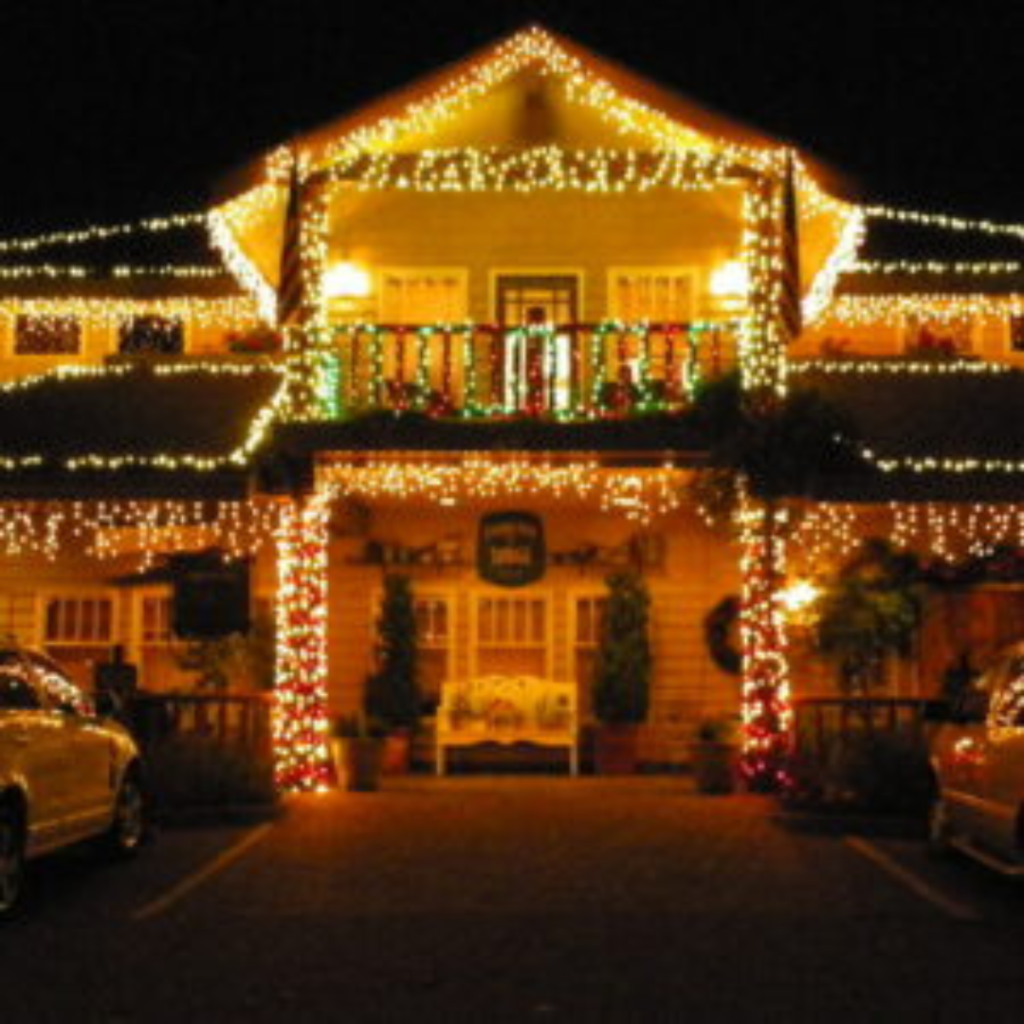 Each hotel room at Cambria Pines Lodge includes one parking space. Guests at The J. Patrick House & Inn can walk into the event.
VIP Parking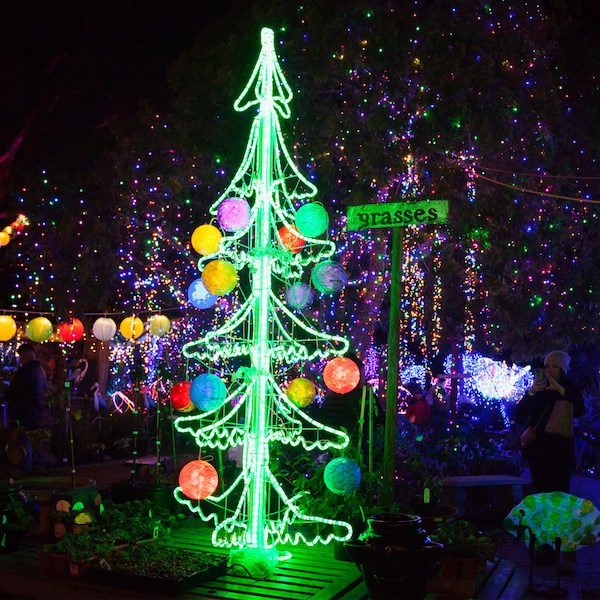 A VIP parking pass guarantees you one of the parking spaces at Cambria Nursery and Florist. Spaces are limited and VIP Parking must be purchased in advance, online only for $35. VIP parking is a short walk to the event.
Limited ADA parking is available at the Cambria Pines Lodge on a first-come, first-served basis.